Kontakt: bigapple@blackbox.net
or by phone via
+43 / 27 32 / 75 801
or +43 / 664 / 14 54 255

Angelika Sacher (voc)
Martin Plangl (b)
René Galik (git)
Andreas Gallauner (dr)
Klaus Bergmaier (piano)

Repertoire:
modern Swing, latin jazz
and fusion standards


SOLO PIANO or JAZZ-STANDARD-PROGRAMME

You can hire me as a piano player or with a group from two up to six musicians, with female singer. For your event with solid entertainment!

Contact:
klaus.bergmaier@gmail.com by phone
+43 / 27 32 / 75 801
or +43 / 664 / 14 54 255

Snail mail:
Klaus Bergmaier
Bahnhofplatz 8/6/11
A-3500 Krems
Austria
Klaus Bergmaier
(organ, rhodes & backing vocals)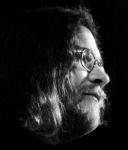 I was born in Krems, a small town in Lower Austria

At the age of 7 he started to teach himself how to play an electronic organ. Later on he picked up guitar, piano, percussion, bass and drums.

First published composition on EP "First Theme" in 1985

Recording studio sessions from 1987 onwards, working as an arranger, copyist and studio musician for publishing companies etc.

He studied musicology at the Vienna University.

Started playing in bands regularly in 1990: The Good Ol' Blues Brothers Boys Band (= The Original Brothers), Christian Zajer Band, Ron Urini and the Dum Dum Boys, The Jets, Fishermän's Friends, Testes Testis, Big Apple, Ozone, Soul Kitchen, Karin Hauk Quartett, The Bad Flowers and Die Anomalie des Wassers. Played one concert with award-winning group Drahdiwaberl. Recorded many CDs and LPs, concerts in Austria and abroad, radio and TV shows. Also busy as a pianist and composer for poetry sessions etc.
Worked with Smokey Robinson, Johnny Logan, Dagmar Koller, Hollywood & Broadway legend Betty Garrett, members of Schmetterlinge, and Waltraut Haas & Erwin Strahl.
In duet with singer Angelika Sacher award-winning CDs.

Member of the the Austrian musicians' union: www.musikergilde.at/mitglieder/bergmaier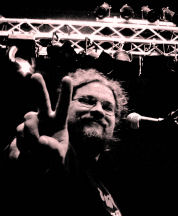 Motto: "Wer die Wahrheit nicht weiß, der ist nur ein Dummkopf. Wer Sie aber weiß, und sie eine Lüge nennt, der ist ein Verbrecher!"
(He who just don't know the truth is simply stupid. But he who knows the truth and knowingly calls it a lie, is a criminal!)
(Bert Brecht)
Equipment:

From 2011 on:

2 VMachines (built by SM Pro Audio) triggered by two Korg keyboards
reproducing plug-ins of original 1960's Vox and Gibson organs, grand piano, harpsichord, Fender Rhodes Mark I electric piano and Fender Bass Piano - exactly the gear used by Ray Manzarek on stage and in the studio.


Tour 2001-2010:

Yamaha YC-20 Organ (black 1970)

Fender Rhodes (1970s)
Interesting links:

xxxxxxxxxxxxxxxxx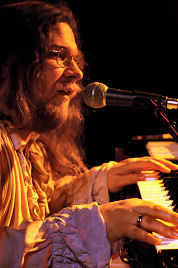 Foto: Waltraud Marsoner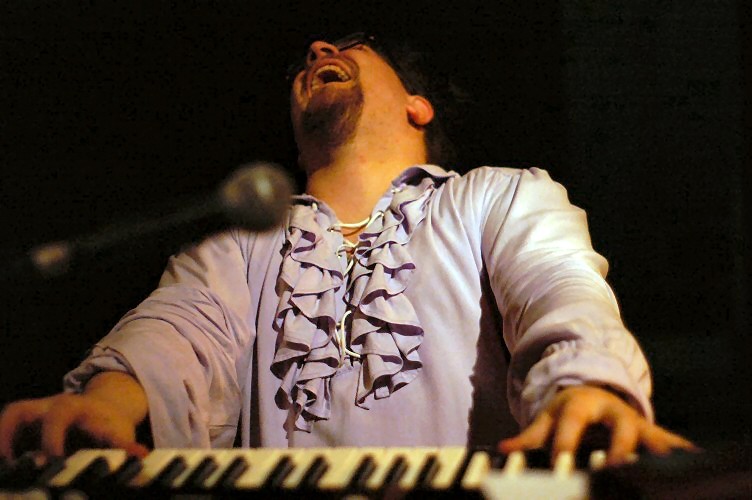 Favourite
musicians
Beatles, Xtc, Doors, Spliff, Oregon, Frank Zappa, King Crimson, Heinz Rudolf Kunze, Ultravox, Yes, Nina Simone, Kate Bush, Pink Floyd, Led Zeppelin, Deep Purple, Queen, Rush, Supertramp, The Lilac Time, Depeche Mode, Genesis, New Order, Level 42, Faith No More, 10 CC, Midnight Oil, Simon & Garfunkel, Aimee Mann, André Heller, Helge Schneider, Jethro Tull, Primus, David Bowie, k.d. lang, Cheap Trick, Sonic Youth, The Sharp, Carole King, The Rembrandts, Eric Johnson, David Sylvian, Helmet, Rupert Hine, Joe Jackson, Jesus Jones, The Bangles, The Zombies, Manic Street Preachers, Rage Against The Machine, Del Amitri, Danny Wilson, Foo Fighters, Roxy Music, Kraftwerk, Focus, ABC, Scritti Politti, Eric Stewart, Manfred Maurenbrecher, Squeeze, Dream Theater, Spock's Beard, Neal Morse, King's X, Meshell Ndegeocello, Chris Difford, Andy Partridge, Fleetwood Mac, Trevor Horn, Bruce Hornsby, The Cure, The Shadow Kabinet, Joan Armatrading, Gino Vannelli, Suzanne Vega, Die Fantastischen Vier, Prefab Sprout, Gerry Rafferty, They Might Be Giants, Steely Dan, Pet Shop Boys, Human League, Sunny Day Real Estate, Manfred Mann, Eagles, Men At Work, Elvis Costello, Prince, Jeremy Days, Udo Lindenberg, Stevie Wonder, Crosby, Stills & Nash, Afghan Whigs, Nik Kershaw, Howard Jones, Ulla Meinecke, Paul Carrack, Thomas Dolby, Brian Wilson, Tears For Fears, Münchener Freiheit, Bruce Springsteen, Jellyfish, Trip Shakespeare, The Knack, Kinks, Joesi Prokopetz, The Who, The Church , Burt Bacharach, The Divine Comedy, Die Schmetterlinge, Gentle Giant , Hildegard Knef
.

.
.