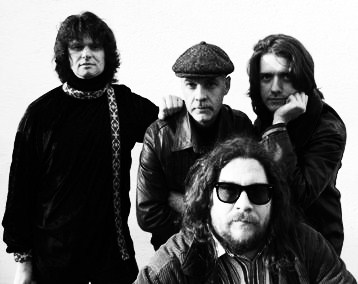 From the word go in 2001 he band has been touring all of Europe up to now, initially augmented by a bass guitarist to be able to transform the Doors' studio sound onto the stage perfectly and magnify ten thousands of concert goers by doing so.
Starting with the 2012 Tour the band now focuses on the Doors' trademark live sound. THE DOORS EXPERIENCE peform as a four piece now with keyboardist Klaus Bergmaier playing all the bass parts. Bergmaier, the sole founding member alongside Jason Boiler still up there uses his left hand for the bass – just like Ray Manzarek did in the 1960s. He also exclusively utilizes sounds of original Gibson and Vox organs and the legendary Fender Bass Piano.
THE DOORS EXPERIENCE's repertoire comprises of 45 plus songs featuring timeless classics Light My Fire, Riders On The Storm, People Are Strange, Alabama Song, Break On Through, L.A. Woman, Roadhouse Blues, The End, Soul Kitchen, When The Music's Over, Hello I Love You, Touch Me and many more.
A concert by THE DOORS EXPERIENCE is a musical journey through time directly to the late 1960s and early 1970s you will never forget. Hard to describe with words – you have to experience yourself.
Break on through to the one and only real experience…- THE DOORS EXPERIENCE!
www.thedoors.at --> HOME